 What became of Alex Langlands?
Something was missing from Tudor Monastery Farm.
Well, maybe two things. First, it seemed to have a bit less of the farm about it than the earlier farm series. That, I suppose was to be expected in the first of the series with a reference to something other than the period and farming in its title. But at the end of the day, there is only so much that can be said about farming. And time-wise this is not entirely new territory for the team. So if you want to know more about pure farming in that era, I can heartily recommend 'Tales from the Green Valley'.
Also missing from the new series was Alex Langlands. His place has been taken by Tom Pinfold. No complaints there. But we are all wondering why…
It looked as though Alex had jumped ship to join Time Team, and I'm supposing that he couldn't do both. He seemed pretty pleased with the move - going to work on his favourite television programme, which was one of the reasons he became an archaeologist in the first place. Yes, Time Team has been on our screens long enough to have influenced his choice of university course.
Unfortunately, it may not have been a long term job. There will apparently be no more Time Team. digs, although there do still seem to be some specials coming along. Well what could you expect? 20 years is a long time for a television programme. Besides, in that time, they've produced 275 episodes. How many places can there be to dig?
The latest Time Team was a special on the location of the battle of Hastings. Alex Langlands made an appearance but it was fairly brief. So what else has he been up to?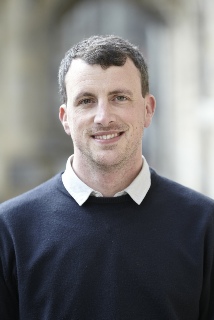 Alex Langlands became well known to us for his appearances with Ruth Goodman and Peter Ginn in the various historical farm series - Tales from the Green Valley, Victorian Farm, Edwardian Farm, and Wartime Farm.
In 2012, we saw more of him as he appeared in 'The Great Sport Bake Off', Going Medieval, and Our Food. He also became a regular on Time Team, which he had appeared on twice before - in 2010 and 2011.
Otherwise, in 2013 he has been absent from our Tellys.
On 17th October 2013, Alex Langlands graduated from the University of Winchester with a PhD. His studies focused particularly on the early medieval landscape of Wessex and the theme of travel and communication.
Interviewed at the time, he said how much he had enjoyed his studies but noted that "Now it is time to get out in to the big, wide world and put my new qualification to work."
He went on to say:
"I've already got a number of projects in the development stages…" So maybe we can hope to see a little more of Alex next year.
The Heritage Crafts Association
Alex is also a patron of the Heritage Crafts Association. The HCA is a charity which advocates and supports the preservation of many of the traditional crafts which we have seen demonstrated in the farm series. In years gone by, these were an everyday part of peoples lives but nowadays, with modern inductrial processes and cheap imports, they could so easily be forgotten.
You can read more about the Heritage Crafts Association and its work on the Heritage Crafts Association Website.
Chalke Valley History Festival
Another chance to see Alex Langlands.
On 25th June he will be giving a talk on The Anglo-Saxons of Chalke Valley as part of the Daily Mail Chalke Valley History Fextival 2014. Tickets cost £11.50 and can be booked here.
Alex's appearance is just part of the UK's largest festival dedicated to history, with talks, walks, and a whole range of living history demonstrations covering different periods from the past. Full details of the festival can be found on its dedicated website www.cvhf.org.uk